Tim Ferkin – Managing Director at Cotswold
Through the vast majority of our company history, I have worked my way up the ranks to become Managing Director at Cotswold. Since joining the business in 2002, I worked hard to become General Manager in 2014. Spending the next eight years in various senior roles like Market Development Director and establishing Caldwell South-East Asia, everyone has worked hard to significantly achieve global recognition for the brand.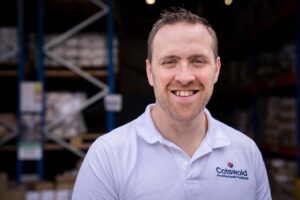 I'm delighted to be leading Cotswold into an exciting new phase in its history. I've been passionate about this business since I first joined in 2002, and as its MD, I'll be seeking to build on its global reputation for excellence and innovation.
Cotswold Architectural Products
Cotswold is the largest independent friction stay manufacturer in Europe and the only business of its kind to totally own its supply chain, giving us unparalleled control over quality and allowing us to offer the best possible service to our customers. I'm also extremely pleased to be joined by Ian Greaves, our new finance director, who also previously worked at Caldwell and will form a crucial part of our highly experienced management team.
Looking back at our company history, we pride ourselves on how much we have achieved so far. When Cotswold was acquired by Caldwell UK in 2014, we were proud to be part of a larger group and provide our high-quality hardware products globally. Being experts at getting to know a business, understanding its needs and tailoring the perfect package to suit were all important considerations during this pivotal point for the company.
Our versatility and expertise with the acquisition allowed us to create great partnerships and relationships with customers and brands worldwide. Focussing on our factories and productions within the UK and India, we continued to progress towards global distribution with our range of high-quality hardware.
From then on, we became the only business to own its supply chain independently. This was a massive stepping point for the Cotswold journey as we could take unparalleled control over our quality and hardware manufacturing. Ultimately, we could start improving our product lead times and accessibility for our customers worldwide.
Gaining Independence
In June 2021, Caldwell sold itself to Assa Abloy. While we were apprehensive about this change, Caldwell understood the importance and growth of Cotswold and ensured that our business could continue outside of the transaction. This was a significant step towards progress for our business as it allowed us to become Europe's largest independent friction stay manufacturer.
Being trusted by thousands of companies worldwide, we have continued to produce to high standards since the business began in 1976. Our highly reliable specification has been approved by developers and governments worldwide so that we can become specified around the globe on our catalogue of hardware.
Starting as the first UK-based manufacturer of friction stays, we have seen incredible progress to reach over 56 countries in the world. By retaining our long-established and international brand, we became independent from Assa Abloy. Our ability to provide bespoke solutions continued as we saw massive levels of progress around the world.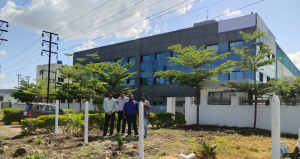 Global Success and Progress
With tens of millions of products installed around the world, we continue to design, manufacture and test every product we release and supply. Despite Cotswolds history, we have benefitted from improvement over 45 years of business. Becoming one of the most reliable window and door hardware manufacturers on the market, we have completed a host of projects for the Grand Fourwings Hotel, Reflections, Pinares De Canelillo, Al Salam Tower Sharjah (UAE), The East and West International Group (EWIG) and Al Wahda City 1.
The progress that we have made throughout the last 45 years has been incredible to witness, and I can't wait to see how the team can shape the business for our future endeavours.