At Cotswold, we take pride in being a brand you can trust for high-quality hardware and friction stays, whilst always remaining true to our deep-rooted company values. Having total confidence in the performance of our hardware, we can offer our products onto the windows and doors of homes and businesses globally to improve their performance and longevity. As our company grows and expands, we aim to succeed and deliver high-class products and services.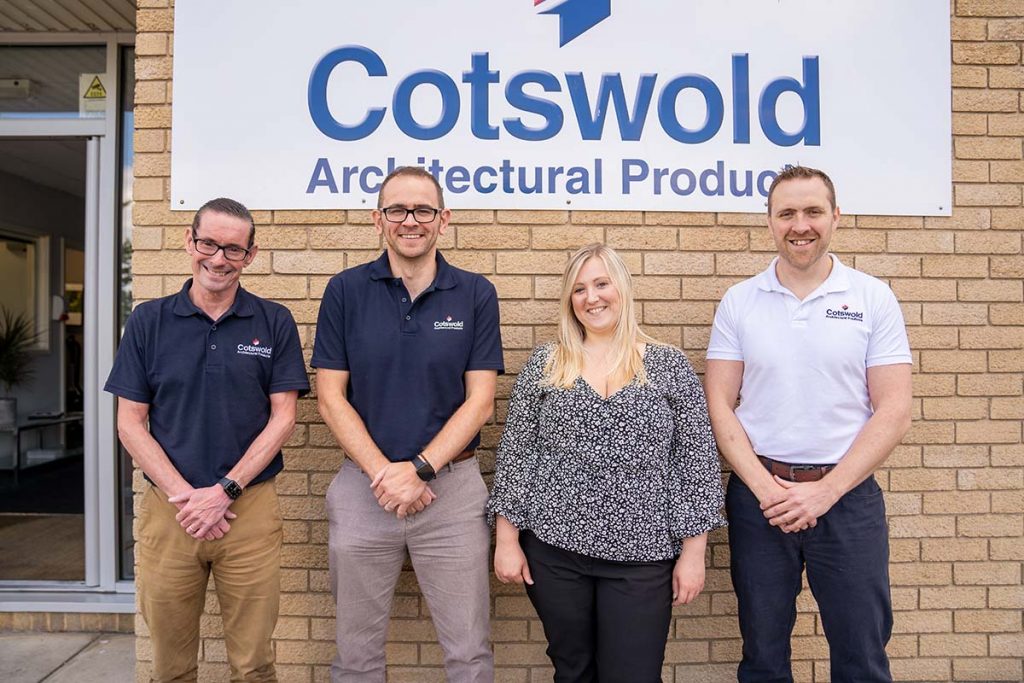 We're proud of how much the business has achieved since its establishment, so we value our company principles and how we demonstrate them to our customers and partners. Since 1976, when the company became the first friction stay manufacturer in Britain, we have focused on our leadership, manufacturing, global footprint and people-centric values to deliver our successful and accredited services. We treasure our values so we can continually check how we can meet and exceed any customer expectations. As the fenestration and hardware industry is constantly evolving, our business and products need to align with these changes and keep up with the demands of our audience.
The Original Provider
The first way we remain aligned with our customers' values is by being the first friction stay manufacturer in Europe. Through our revolutionary and wide selection of designs, we can ensure we stay the world leader in friction stays and become a reliable and trustworthy brand for our products. Offering one of the most diverse ranges to suit any application, we look to become our customers' branded hardware supplier of choice.
We are proud to have the years of manufacturing experience we have gained since 1976. This is an incredible achievement for a brand like ours in the hardware industry and we continue to invest time, passion and expertise toward the future of the business. As a quality brand you can trust, our knowledge and expertise is crucial in establishing our brand and reputation within the hardware industry.
Gain the complete confidence of your customers when fitting our products, as they can rely on trialed and perfected hardware like our friction stays, handles and support arms. We have been honing our craft for over 45 years, and now marry the wisdom of this experience with the innovative techniques of today to produce truly premium products. 
Globally Accessible
Our work at Cotswold doesn't stop at just our products; we pride ourselves on making our fixtures accessible globally. Being conscious of our global footprint even encouraged us to develop factories in the UK and South East Asia to meet the supply and demand of our customers worldwide. We're proud to have developed our independent supply chain and become global distribution partners. Through this development, we can quickly supply our products through our local supply chains and improve our product lead times for our customers worldwide.
Pride In Our Team
Arguably, our most significant value at Cotswold is the people behind the brand—whether that is our manufacturing team, customer service team or you, the customer. We are committed to providing our customers and team with the best possible experience creating and supplying our products.
By investing in our team, we can meet and exceed customer expectations. We will always prioritise your specifications; that's why we build our brand on trust, credibility and customer focus. Our customer service drives us at Cotswold to continue delivering excellent products and total confidence. We're all about the customer.
Always Looking To The Future
As we continue to grow as a brand, our values will always be concrete in what we do and how we get there. Whether it's leadership, manufacturing or our global footprint, we continue to prioritise our people values for happy employees and happy customers.
Through the future of Cotswold, we look to continue to grow the brand and its values further to improve our products and services for our customers globally. As we take on more significant projects worldwide, one thing will remain: our commitment to the company, our employees and our customers.