Friction stay specialists Cotswold are going it alone following the sale of former owners Caldwell. New Managing Director Tim Ferkin tells the story.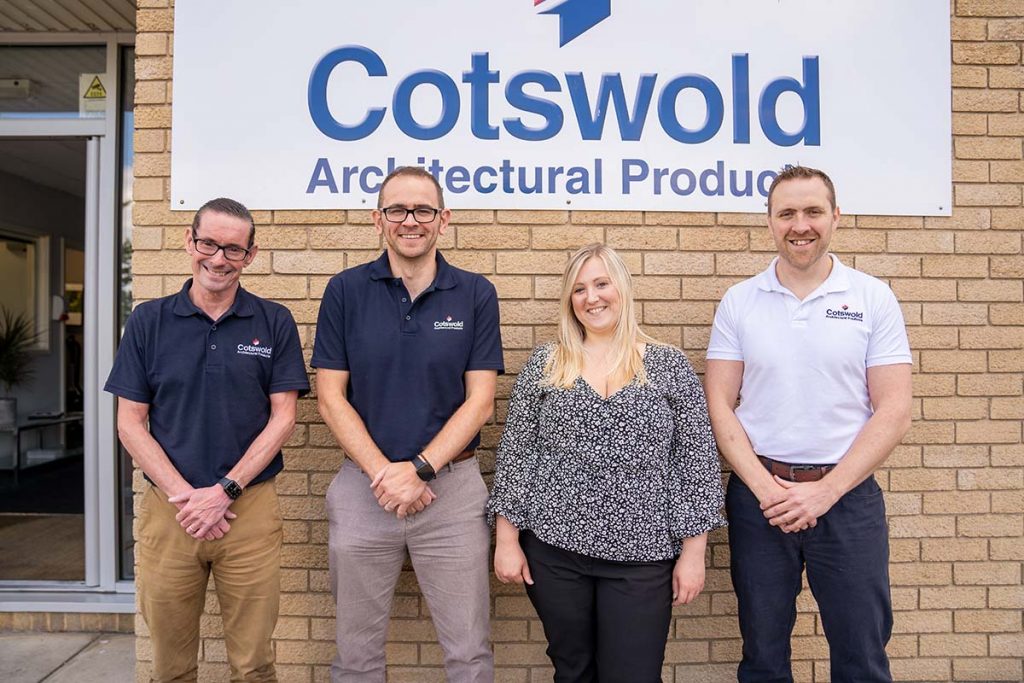 In the nearly fifty years since it was first founded, Cotswold is a business that's had many guises – and seen a huge amount of change.
From the very beginning, it was historic – the first UK-based manufacturer to make the friction stays that are integral to how modern windows work.
And in the decades since, Cotswold products have been installed in tens of millions of buildings all around the world.
So taking control of such a vital, internationally-respected business isn't something I take lightly – not least because of my own long history with the company.
Cotswold was where I got my first proper job. When I first joined it back in 2002, I was young, and had no idea what I wanted to do with my life.
But as time went on, I was quickly won over by the company's passion and dedication.
Ask the person on the street, and they've probably never heard of friction stays – but at Cotswold, they knew how critical they were.
No friction stays means no casement windows – and I was hugely impressed with my colleagues' commitment to making the best, most innovative examples they could.
I was also extremely fortunate that they saw potential in me. My managers supported and encouraged me, and I was able to work my way up from the factory floor into several more senior roles.
That gave me a chance to get to know all the different aspects of Cotswold, and helped me learn what it was that made the business so special.
Yes, we had a great range of off-the-shelf products, but what really stood us out was the ability to provide solutions that were totally bespoke.
We were experts at getting to know a business, understanding its needs, then tailoring the perfect package to suit.
It was that versatility and expertise that allowed us to forge great relationships with customers not just in the UK and Europe, but all around the world.
Going global
By the early 2010s, that success, and our growing international profile, had meant we'd caught the eye of a major player in the global hardware market – American firm Caldwell, which had been owned by the same family for generations.
After a period of negotiation, in 2014 Cotswold was bought by Caldwell.
At the time it was an ideal marriage. But even as it became part of Caldwell, the Cotswold name was deemed to be too respected and prestigious to get rid of.
As a result, the Cotswold brand was maintained, and the business enjoyed a degree of independence even now it was part of the wider Caldwell group.
At the time of the acquisition, I'd become Cotswold's General Manager – and again, I was very lucky to be given a range of senior responsibilities within Caldwell.
Probably the most challenging and rewarding was being tasked with building on Cotswold's fantastic reputation in India and founding Caldwell South East Asia.
It's been extremely hard work, but I'm delighted to say it's now a thriving business, supplying great products to customers right across the region.
A new chapter
But in 2022, Cotswold began another new phase in its fifty-year journey.
The family that had owned Caldwell since the 1800s took the momentous decision to sell it.
However, they also decided to keep the Cotswold side of the business.
For Cotswold, this obviously had major implications. Overnight, it parted ways with Caldwell, and instantly became Europe's largest independent friction stay manufacturer.
It also became the only business of its kind to totally own its supply chain, giving it unparalleled control over quality.
However, by far the biggest question this development raised was 'who's going to run it?'
I'm pleased to say that Cotswold's owners decided to ask me – and given my twenty-year relationship with the business, it didn't take me very long to say yes.
Facing the future
It's a hugely exciting opportunity to be leading Cotswold into the next phase in its history.
Given the role I played in establishing it, I'm also particularly pleased I'll be continuing to run the Indian operation as part of the new Cotswold group.
I've been passionate about this business for two decades, and I'm looking forward to working with my colleagues all over the world to build on its global reputation for excellence. For more information email info@cotswoldap.com, or visit www.cotswold-windows.co.uk