A long-serving fenestration sector specialist with a wealth of friction stay expertise is the latest addition to the team at Cotswold Architectural Products.
Amber Dangerfield, a qualified engineer, has spent the previous 18 months as the company's Operations Supervisor, before which she served in a variety of senior engineering roles at a leading European hardware supplier for more than a decade.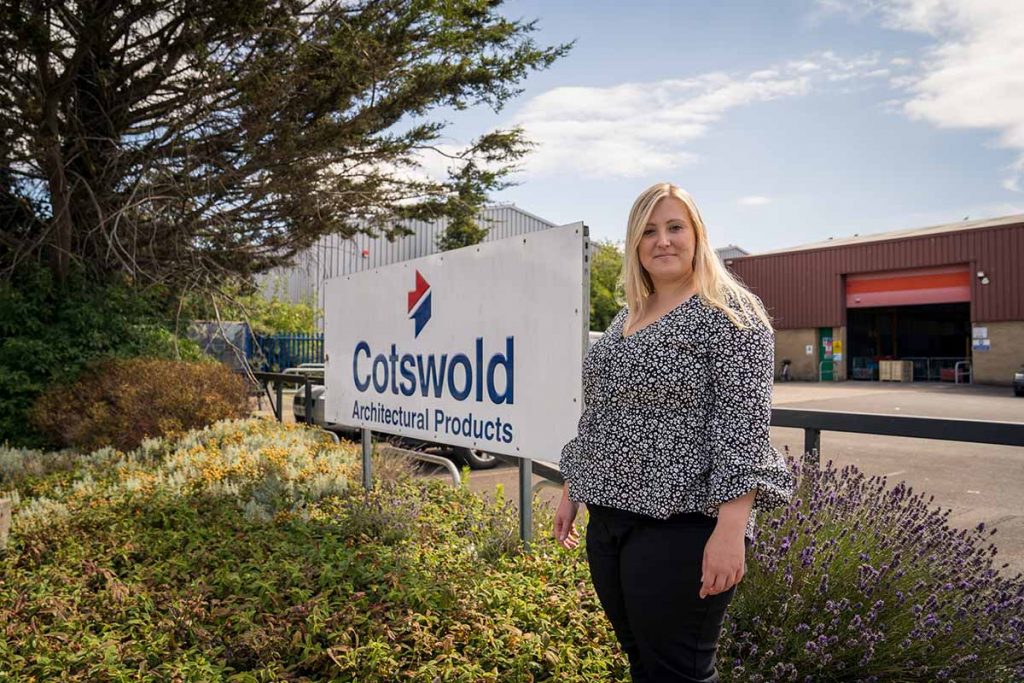 In her new role, Amber will be tasked with ensuring Cotswold adheres to the exacting standards of QMS and ISO, and maintains outstanding quality standards across the board.
"This is an extremely exciting opportunity for me to help shape the next phase in Cotswold's history," Amber comments.
"Drawing on both my engineering background and years of friction stay experience, I'm confident I can ensure that we live up to the reputation for quality and reliability that made the Cotswold name."
Cotswold Managing Director Tim Ferkin comments: "Since re-joining Cotswold as MD earlier this year, my top priority has been assembling the outstanding group of people I know I'll need to help me lead the business into the future.
"Amber is a fantastic addition, and her extensive technical knowledge will prove invaluable in the months and years ahead.
"I'm delighted to be welcoming her to the team, and can't wait to see what we can achieve together."
In July, Cotswold split from Caldwell Hardware to become Europe's biggest independent friction stay manufacturer.
The company's former owners decided to sell the Caldwell side of the business, while retaining the Cotswold side, bringing in long-serving Cotswold employee Tim Ferkin as Managing Director.
Today, Cotswold is the only business of its kind to totally own its supply chain, giving it unparalleled control over quality. For more information email info@cotswoldap.com, or visit www.cotswold-windows.co.uk